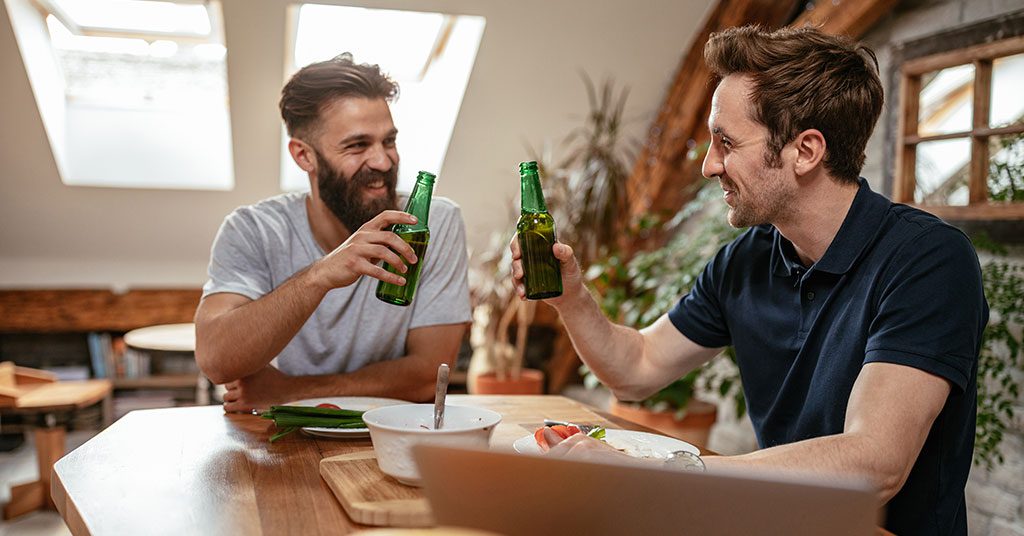 Referrals are instrumental in making new sales. Capitalizing on them can help us grow our business. The referral can be considered what takes you from good to great in this industry. In this article, we share referral tactics and word tracks to help you capitalize on your referral opportunities.
But, if we're being honest, it's easy to hesitate in asking our customers for referrals.
We asked Team Members in one of our training programs what holds them back from asking for a referral. Here is what they shared:
Fear of rejection. 

Feeling rushed.

Forgetting to ask.

It's awkward.

Feeling overwhelmed.

I don't want to be pushy.

I don't want to bother my friends and family with my work.

I don't want to seem desperate.

I don't want to put people on the spot.
The truth of the matter is, that there's a lot to cover in a single typical conversation. You might start with the Auto, and move on to discuss the Homeowners' bundle. You pivot to questions about Life or Health insurance, and you ask about a retirement account or a mortgage refinance, and you want to sneak in the request for a Google review. And don't forget the referral. 
Yes, we want to be good at multi-lining, it's how we grow our business. There are many different things to remember in our calls. It can especially feel overwhelming and like a lot when making cold calls. It's a lot more enjoyable to have a conversation when you have a warm introduction to a family or friend from a customer.  
Here are referral tactics to help you make a 'proactive ask'.
The Core 4
Feeling comfortable asking for referrals is largely based on The Core 4. People do business with people they like. That's key. 
If we believe in our Core 4:
You work for the best company…
At the best Agency…
You are the best possible person to educate them on how insurance works…
And you are confident you will deliver coverage (at a fair price) should a claim arise…
Then why be afraid to ask someone for a referral?
We have to demonstrate our value as insurance advisors and educators. If I believe in my Core 4 then it's a duty to try and provide the same great product and service to people in my customer's circle. I view it as a disservice if I don't ask to help their friends or family members. 
The Pre-referral 
Oftentimes, I will set the stage for my referral ask with a pre-referral work track. This technique applies to working with a prospect who is not yet my customer. The word track goes like this:
"My intention is to be so awesome for you in this experience that you can't wait to tell your friends and family about it. We're building this Agency around referrals from great people just like you. But I don't want you to introduce me to anyone at this point because I haven't earned that right yet. So for the next 5-10 minutes, I'm going to take you through how we do business here at our Agency, the type of insurance coverage we offer, and how we'll customize a plan that fits best for you and your family. And if at the end you think I'm worthy of one or two names and numbers from people you know that will be great at that time. Does that sound fair to you?"
Sounds fair
As illustrated above, an important part of that word track is asking, "does that sound fair to you?"
It's a powerful statement. 
As soon as something sounds "fair to me," I am obligated at that point to agree with whatever has been proposed to me. Using this statement is an opportunity to prevent somebody from declining. 
It's also part of the "Yes Train" strategy: asking the types of questions that we know will elicit a 'yes' response. 
If we ask if something sounds fair and reasonable– if we have laid it out in a manner that expresses the prospect's best interest–then they will, in almost every case, say yes. 
Ask "does that sound fair to you?" several times during a conversation. That way, when you arrive at the part where you ask for the sale, they are on the 'Yes Train', and it has almost become difficult for them to not answer Yes.
Asking for a favor
Asking for a favor is another strong referral tactic. 
If someone important to you asks you for a favor, how do you answer? Almost always, you'll answer with, "Sure!' We are included to help. 
So, while your customer isn't necessarily a friend or family member, applying the "favor tactic" works well. 
"Hey, Sue, while I have you, can I ask you a big favor… do you know just one or two people that I can see about helping with their insurance, the same way I'm helping you, that you'd be willing to introduce me to?"
It's pretty hard to decline a favor, isn't it?
A key element of this tactic is asking for just one or two names. 
One or two is simple. Most people can think of one or two names right off the top of their head without having to think about it too much. Asking for four or five names instantly becomes burdensome. Stick to just one or two.
Keeping it familiar
This useful tactic hones in on making the connection in your customer's minds about helping their friends who are similar to them. 
"Bill, we grow our Agency locally and we love doing that with people just like you. It's pretty common sense that people spend time with or hang out with others just like them, so, who do you know that you could share with us. I'd love the opportunity to chat with them."
The hero
This referral tactic makes the customer feel like the hero of the story, helping their friends meet their insurance needs. Helping our customers feel good is always a good thing. 
"Rick, I'm so glad I was able to help you save some money and get the best coverage for you and your family. Hey, do you know anyone you could get me in contact with that you can help the way I've helped you, to see if we can put money back in their pocket, or make sure they have all the right coverage?"
Community connections
Working with businesses in your community, especially small businesses much like your Agency, can be hugely beneficial for your referral efforts. We call these your 'Centers of Influence.' A sample word track to start that conversation can sound like:
"My mission when you send someone to my agency is to treat them like such a VIP that they can't wait to call you and thank you for sending them to us. My mission is to make you look good."
Always be sure to follow up on your community referrals. If you get a referral from a community partner, have a follow-up plan to ensure they know how much you appreciate the referral.  The beauty is, that when you express how appreciative you are, you'll likely see more referrals from them in the future. (And of course, don't forget to repay the favor by sending referrals their way, too).
Key Takeaway: The best way to have a successful 'referral ask' is to make it proactive. Ask for names and contact information, rather than saying "keep us in mind."
Check out our Rock Star Referral System for even more help getting referrals.