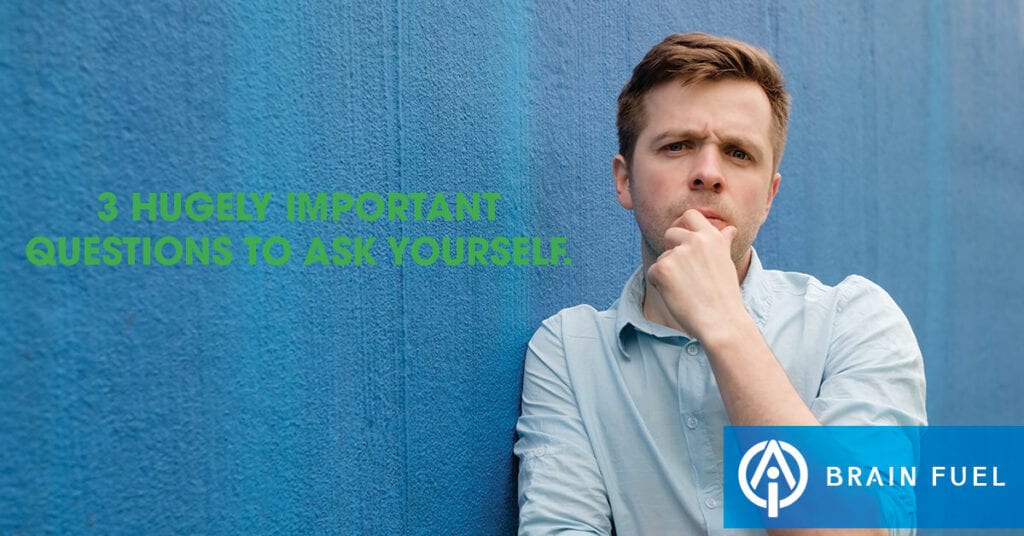 With 2021 underway, here are three hugely important questions to ask yourself.
#𝟭. 𝗛𝗼𝘄 𝘄𝗶𝗹𝗹 𝘆𝗼𝘂 𝗰𝗿𝗲𝗮𝘁𝗲 𝗰𝗲𝗿𝘁𝗮𝗶𝗻𝘁𝘆 𝗶𝗻 𝗮𝗹𝗹 𝘁𝗵𝗲 𝘂𝗻𝗰𝗲𝗿𝘁𝗮𝗶𝗻𝘁𝘆 𝘄𝗲 𝗰𝘂𝗿𝗿𝗲𝗻𝘁𝗹𝘆 𝗳𝗮𝗰𝗲?
To me, this one goes right back to setting goals.
Then, get those goals "up and visual" to keep you focused and drive you each and every day.
And the secret sauce? Introduce accountability. Don't hide your goals away in an office drawer. Share them with your Agent, Team Members, Peers, Leadership, Accountability Partners, Coach or anyone who will stay on you to make sure you're doing the things that will help you reach your goals.
#𝟮. 𝗪𝗵𝗲𝗿𝗲 𝗱𝗼 𝘆𝗼𝘂 𝗻𝗲𝗲𝗱 𝘁𝗼 𝘂𝗽𝗴𝗿𝗮𝗱𝗲 𝘆𝗼𝘂𝗿 𝘀𝗼𝗳𝘁𝘄𝗮𝗿𝗲?
I mean this both literally and figuratively…
What skills do you need to improve to reach the next level in 2021?
What do you need to work on to compete with the dominant agents in your marketplace?
What needs to change so you can start achieving the quality of life you desire?
What tech do you need to introduce (or finally start using) to bring greater efficiency and/or customer satisfaction to your business?
I encourage you to really take a step back and figure out what could be one, two, or three "difference makers" where you can up your game and provide more value to your clients.
#𝟯. 𝗪𝗵𝗮𝘁 𝗮𝗿𝗲 𝘆𝗼𝘂 𝗴𝗼𝗶𝗻𝗴 𝘁𝗼 𝗱𝗼 𝘁𝗼 𝗴𝗲𝘁 𝗵𝗲𝗮𝗹𝘁𝗵𝗶𝗲𝗿 𝗶𝗻 𝟮𝟬𝟮𝟭?
Never before in our lifetimes has the importance of our "immune health" been so abundantly clear.
How will you not only maintain but improve your health and vitality in 2021? Make some decisions, create a plan, and follow it!
Whatever you do, remember… To achieve greatness, you need to align your behaviors with your goals. Create the goals, break down the steps to reach them, and inject accountability to ensure you remain disciplined.
Here's to dominating 2021!