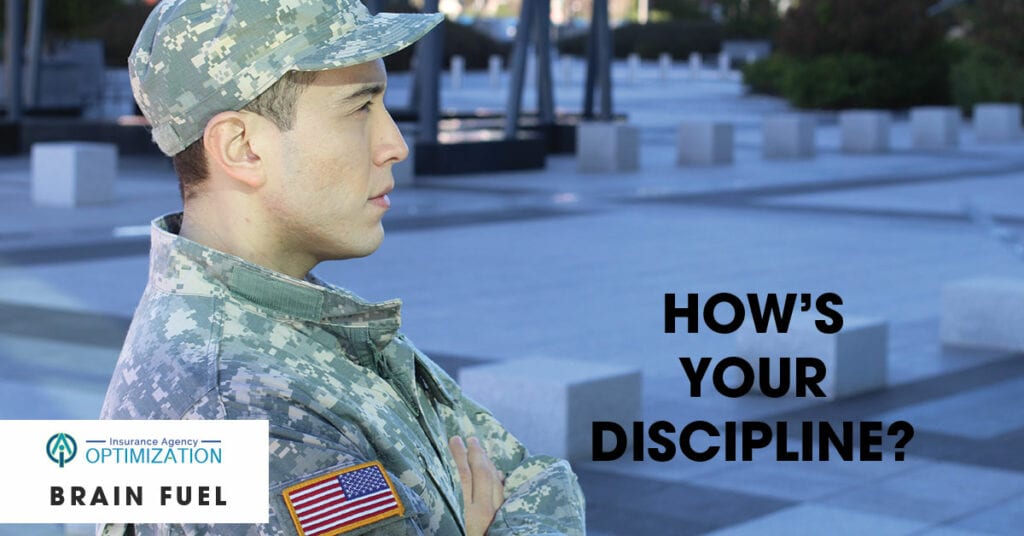 It's Veterans Day, a day to be especially thankful for the service of all men and women who serve and have served in the military to defend and uphold our freedoms. A very sincere 'Thank You' to you all.
In thinking about the Military, one word, in particular, comes to mind: 𝗱𝗶𝘀𝗰𝗶𝗽𝗹𝗶𝗻𝗲.
𝗠𝗶𝗹𝗶𝘁𝗮𝗿𝘆.𝗰𝗼𝗺 𝘀𝗮𝘆𝘀 𝘁𝗵𝗶𝘀 𝗮𝗯𝗼𝘂𝘁 𝗱𝗶𝘀𝗰𝗶𝗽𝗹𝗶𝗻𝗲 𝗶𝗻 𝘁𝗵𝗲𝗶𝗿 𝗮𝗿𝘁𝗶𝗰𝗹𝗲 𝘔𝘰𝘵𝘪𝘷𝘢𝘵𝘪𝘰𝘯 𝘩𝘢𝘴 𝘵𝘰 𝘌𝘷𝘰𝘭𝘷𝘦 𝘪𝘯𝘵𝘰 𝘋𝘪𝘴𝘤𝘪𝘱𝘭𝘪𝘯𝘦: Motivation must evolve into discipline, because, what happens when you are not motivated that day? At the very moment you have to decide to stay comfortable in bed or get up and keep reaching for your goals. This is discipline and mental toughness. You cannot have discipline without mental toughness.
𝗛𝗼𝘄 𝗮𝗿𝗲 𝘆𝗼𝘂 𝗱𝗼𝗶𝗻𝗴 𝘄𝗵𝗲𝗻 𝗶𝘁 𝗰𝗼𝗺𝗲𝘀 𝘁𝗼 𝗱𝗶𝘀𝗰𝗶𝗽𝗹𝗶𝗻𝗲?
Have you been taking on mental and physical challenges just for the practice? Did you start that exercise regimen you've been putting off? Or are you constantly seeking new and unique ways to stay in your comfort zone? Even worse, are you using the same tired excuses to stay there?
Do you sometimes regret that you've been unable to get yourself to do what you know to be right? Do you feel bad about not getting started on something important?
Or, maybe you believe that you do the best that you can most of the time? Further, how do you react under pressure? Do the people on your team expect extra effort and attention from you or a sudden explosion or meltdown when things go wrong? In times of crisis does your team run to you or hide from you?
Answers to those questions will give you miles of insight into whether you are winning the battle for discipline and focus.
To become a more disciplined team player it's important to strengthen your work habits. Discipline means doing the right things at the right time for the right reason.
To become a more disciplined team player, take on a challenge. To strengthen your mind and resolve, pick a task or project that will challenge you in one way or another. Doing so will require you to think sharply and act with discipline. If you keep doing that and you will find yourself capable of more than you imagined.
And don't forget to thank a Veteran today!