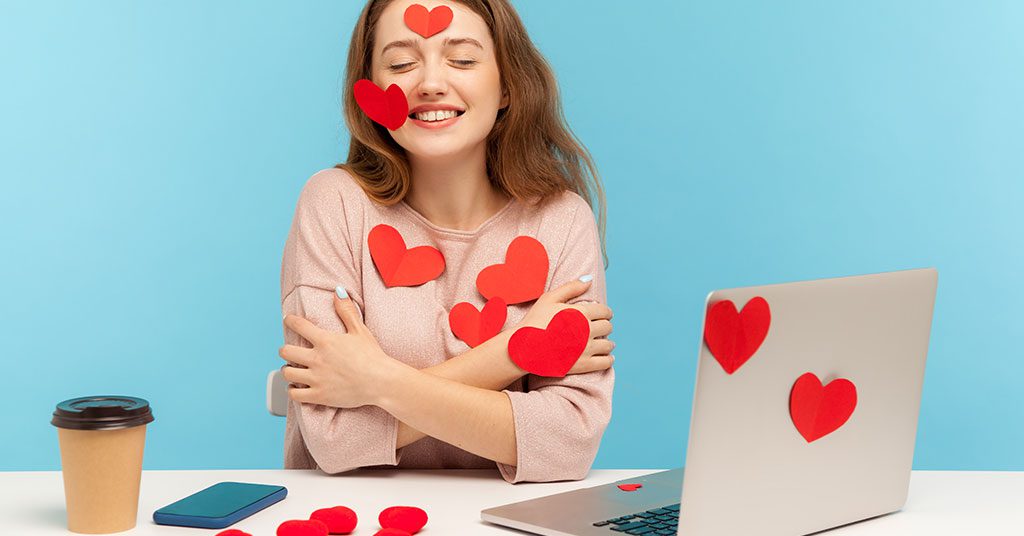 We are insurance agents. We are trained professionals when it comes to planning and preparing for the unexpected.
Yet, sometimes we fail to plan for the EXPECTED.
Today is Monday, February 14th.
Hopefully, you thought well ahead and have your gift for that special someone wrapped and ready to go. Otherwise, you'll be "that guy" rushing into the store fighting the last-minute crowd picking up what's left in the candy aisle or the overpriced roses.
Today, we have an idea for the rest of February that is all about spreading the love at your Agency.
One of our daily disciplines is positive journaling.
This is where we spend a few minutes to reflect on all of the good, happy, positive moments that occurred throughout our days. Typically, we are focused on self-reflection during this exercise.
For the remainder of February, this exercise focuses on Team Member recognition and the positive things they do. It's a two-step process that is pretty simple. You have to be mindful, conscientious, and even a little secretive.
STEP 1:
Each day, take note and jot down something that your team member did that made you happy, smile, laugh, feel proud, feel motivated, or any other positive emotion.
It can be something they did for you, a coworker, a customer, or somebody else that was awesome. It can even be something they did for themselves!
Write it down in a notebook or on your computer where others cannot see it.
STEP 2:
At the end of the month, present your Team Members with these awesome "notes of love"… the moments that you recognized during the month.
You'll present them in whatever way you want. Maybe you write them in one of those gigantic cards and share it at a happy hour. Perhaps you post colorful post-it notes on each Team Member's computer monitors or shared spaces around the office. Maybe you send fun emails with related graphics tying to the great things they did. Do it in a way that rallies the team.
Whatever method you choose, present the team member recognition to show them and tell them you noticed and appreciated them doing great things. The small things, the big things, the quiet and unassuming things that made a difference for you this month.
And they'll be the reasons that you are grateful and appreciative that they are part of your Agency.
Words of gratitude are simple, really.
There is power in simplicity.
There is a deeper appreciation for gifts that require thought and come from the heart.