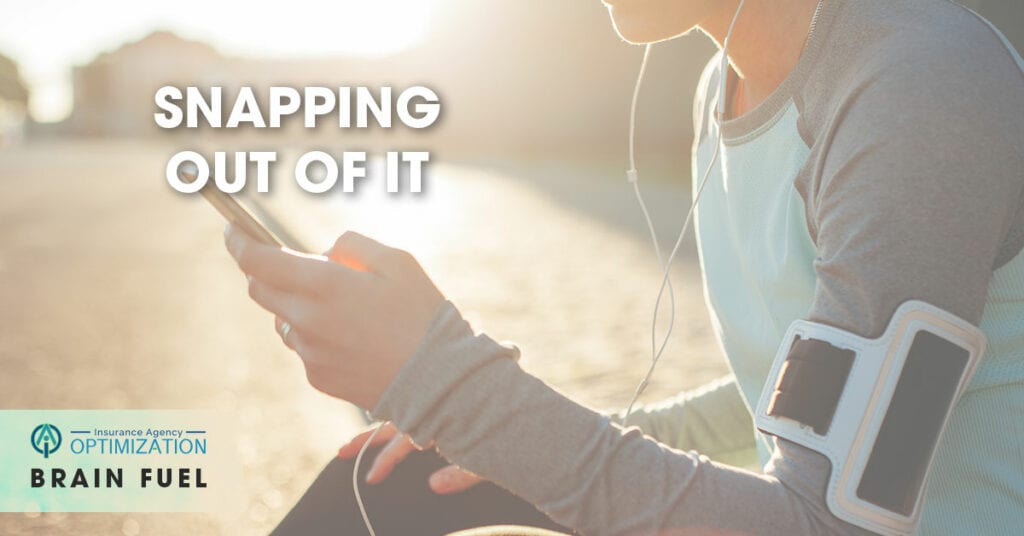 Two weeks ago we wrote about being in a slump.
It happens to all of us – the best of us – from time to time. I shared about a time when I was in a slump myself and how it was impacting all facets of my life.
So how did I snap out of it? I'll tell you.
I got back to basics. I actually took my own advice.  I focused on the 𝗰𝗼𝗿𝗲 𝗱𝗮𝗶𝗹𝘆 𝗱𝗶𝘀𝗰𝗶𝗽𝗹𝗶𝗻𝗲𝘀 we teach here at Insurance Agency Optimization.
I told myself: "Enough is enough. Tomorrow you will wake up earlier, turn your phone off, keep your e-mail closed and spend the first two hours of your day completing your daily disciplines."
Here is what that looked like:
 10 minutes 𝗺𝗲𝗱𝗶𝘁𝗮𝘁𝗶𝗼𝗻
 5 minutes 𝗿𝗲𝗳𝗹𝗲𝗰𝘁𝗶𝗻𝗴 on the previous day's happy moments
 Listened to a relevant 𝗽𝗼𝗱𝗰𝗮𝘀𝘁 while I 𝗲𝘅𝗲𝗿𝗰𝗶𝘀𝗲𝗱
 Prepped 𝗵𝗲𝗮𝗹𝘁𝗵𝘆 𝗺𝗲𝗮𝗹𝘀 for the day ahead
 𝗘𝗺𝗮𝗶𝗹𝗲𝗱 𝗮 𝗴𝗼𝗼𝗱 𝗳𝗿𝗶𝗲𝗻𝗱 thanking him for being a good friend and letting him know how much I appreciate him
 Wrote down my 𝗴𝗼𝗮𝗹 𝗳𝗼𝗿 𝘁𝗵𝗲 𝗱𝗮𝘆
 And created my "𝗲𝘀𝘀𝗲𝗻𝘁𝗶𝗮𝗹 𝗹𝗶𝘀𝘁" of things that HAD to get done
That took me 90 minutes total.
Spending that one day on those daily disciplines got me back on track and out of my slump.
Life isn't always rainbows and butterflies. In fact, when you strive to achieve more it's typically storm clouds and blood-sucking mosquitoes that you get.
Slumps will happen and when they do…. just 𝗚𝗘𝗧 𝗕𝗔𝗖𝗞 𝗧𝗢 𝗕𝗔𝗦𝗜𝗖𝗦 with our essential daily disciplines.
Get everything you need to know about the daily disciplines when you join Insurance Agency Optimization. They're just one of many benefits that help you chart a path for personal and professional success.