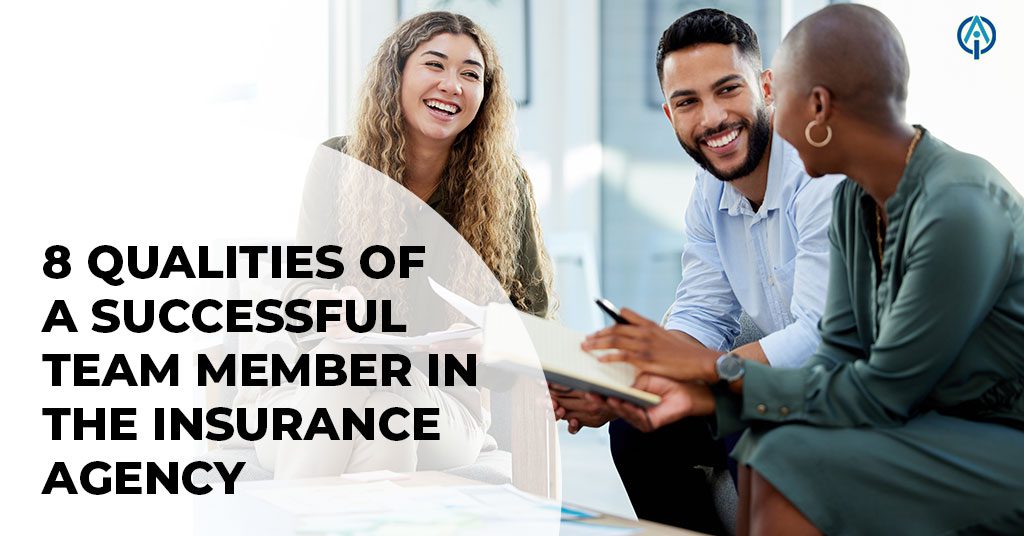 In the fast-paced insurance sales office, building a successful team is essential for the growth and prosperity of any Agency. Each Team Member plays an important role in the Agency's success.
In this article, we explore the qualities that make a successful Team Member, as shared by the Coaches at Insurance Agency Optimization. These are the qualities they have looked for in building their own successful Agency teams.
They have an "underdog" mentality.
A successful Team Member should possess a "chip on their shoulder" or "underdog" mentality. This mentality drives them to prove themselves, overcome challenges, and consistently exceed expectations. It fuels their determination to excel in their role and to continuously strive for success.
They are naturally competitive.
A successful Team Member is naturally competitive and has a strong desire to meet or exceed goals. They strive to be the best at what they do, constantly pushing themselves to achieve higher levels of performance. Plus, they are highly motivated to achieve positive outcomes for both the team and our clients.
Their competitive nature brings a culture of excellence to the Agency, leading to exceptional outcomes for our team and our clients. 
They have a passion to help others.
A successful Team Member demonstrates a genuine passion for helping others. They empathize with clients, actively listen to their needs, and go above and beyond to provide exceptional service. Their dedication to making a positive impact on our clients builds trust, strengthens relationships, drives client satisfaction, and most importantly, client retention! 
They believe in progress over perfection.
A successful Team Member understands what it means to achieve progress over perfection. They embrace a growth mindset and are self-starters who take initiative on their own. They don't need a ton of direction and can proactively identify and solve problems. This ability to take ownership helps to develop a culture of continuous improvement within the Agency. 
They are self-aware.
A successful Team Member is self-aware and can identify their own strengths and weaknesses. They have a clear understanding of their skills and knowledge… and their limitations. This self-awareness enables them to seek out personal and professional growth opportunities that leverage their strengths and address their weaknesses. It also makes coaching and development processes more effective, as they are open to feedback and actively work on improving themselves. 
They are very personable.
Building strong relationships is crucial in the insurance business. A successful Team Member possesses excellent interpersonal skills and is genuinely personable. They communicate effectively, actively listen, and demonstrate empathy toward others. These qualities allow them to establish rapport with clients and coworkers, leading to a stronger and happier office culture and increased client satisfaction. 
They are not afraid to try new things.
A successful Team Member is not afraid to try new things and step out of their comfort zone. They embrace challenges, take calculated risks, and proactively seek new solutions. Their willingness to explore new approaches and take initiative contributes to adaptability and agility within the Agency. 
They like friendly competition.
Playing on their competitive nature, a successful Team Member thrives in a friendly and collaborative environment. They value teamwork and understand the importance of supporting and uplifting their colleagues. Friendly competition is seen as an opportunity for mutual growth and improvement, inspiring teammates to reach higher levels of achievement.
There is not a single formula for what makes someone successful in the insurance Agency world. In fact, it's any combination of the qualities shared here. While every Agency's culture has its own unique flavor, looking for qualities like these in your next Team Member will set your Agency up for success.
What Team Member characteristic would you add to the list? Let us know!