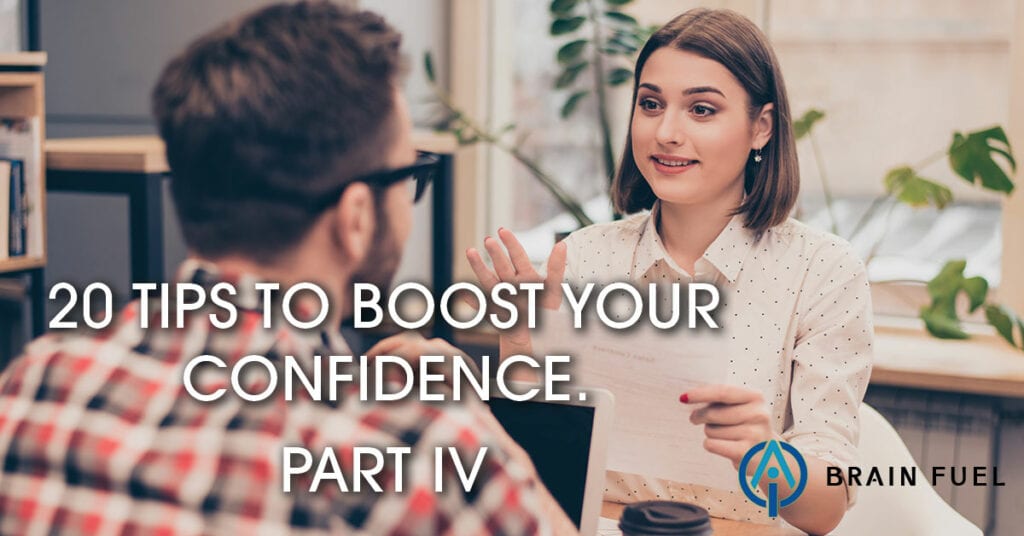 Here we are, the final segment of our 𝟮𝟬 𝗣𝗼𝘄𝗲𝗿𝗳𝘂𝗹 𝗪𝗮𝘆𝘀 𝘁𝗼 𝗖𝗿𝗲𝗮𝘁𝗲 𝗖𝗼𝗻𝗳𝗶𝗱𝗲𝗻𝗰𝗲.
These posts will remain here on this page, so we encourage you to refer back to them when you're doubting yourself.
We can all use a boost from time to time!
𝗧𝗶𝗽 𝗡𝗼. 𝟭𝟲: 𝗘𝗺𝗯𝗿𝗮𝗰𝗲 𝗩𝗶𝗱𝗲𝗼
Video is becoming one the most preferred way for people to consume content. If you are creating videos make sure you are following compliance guidelines and make sure you are posting only on your personal pages. But video is a powerful way for your prospects and customers to see and hear from you.
𝗧𝗶𝗽 𝗡𝗼. 𝟭𝟳: 𝗪𝗵𝗮𝘁 𝗬𝗼𝘂 𝗦𝗮𝘆 𝗠𝗮𝘁𝘁𝗲𝗿𝘀
Now more than ever, your words need to be carefully chosen to match the tone of today's environment. Re-work your scripts as needed and then practice your words. Speaking fluently boosts confidence.
𝗧𝗶𝗽 𝗡𝗼. 𝟭𝟴: 𝗦𝗲𝗲𝗸 𝗢𝘂𝘁 𝗥𝗲𝗽𝘂𝘁𝗮𝗯𝗹𝗲 𝗦𝗼𝘂𝗿𝗰𝗲𝘀
We're not big fans of citing "dark web" blogs or extreme fringe publications that skew things to attract more eyeballs. Your clients deserve reputable information without conspiracy theories or hidden agendas. Provide real data and information from trusted sources to build confidence.
𝗧𝗶𝗽 𝗡𝗼. 𝟭𝟵: 𝗘𝗱𝘂𝗰𝗮𝘁𝗲!
Are you embracing your role as an educator right now? Believe it or not, sharing your knowledge with others will elevate how you feel about yourself. Boost your confidence by sharing positive tips, tricks and helpful mindsets with your team, your prospects and your customers.
𝗧𝗶𝗽 𝗡𝗼. 𝟮𝟬: 𝗗𝗼 𝘁𝗵𝗲 𝗥𝗶𝗴𝗵𝘁 𝗧𝗵𝗶𝗻𝗴
Always be honest. Always tell the truth. Always follow the rules. Always do what's in the best interests of your client.
Follow these guidelines, and you'll build confidence without a doubt.
𝗕𝗢𝗡𝗨𝗦 𝗧𝗜𝗣: 𝗕𝗲 𝗔𝗱𝗮𝗽𝘁𝗮𝗯𝗹𝗲
When you show people that things can be done a different way than what they expect, you look like a leader and gain 𝙩𝙝𝙚𝙞𝙧 confidence.