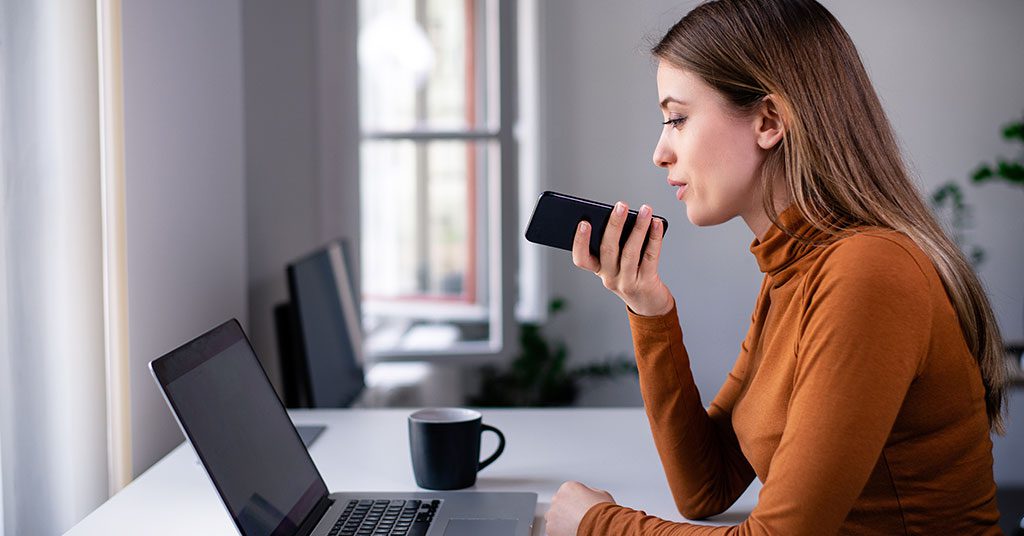 Unreturned voicemails — they're the worst! Yet, it's pretty common that in the insurance business we don't get many return calls when we leave a voicemail.
Today we're sharing 5 techniques that give you the best chance of getting your voicemails returned.
𝗧𝗜𝗣 #𝟭. 𝗗𝗼𝗻'𝘁 𝗹𝗲𝗮𝘃𝗲 𝗮 𝗺𝗲𝘀𝘀𝗮𝗴𝗲!
Sounds strange, right? The truth is the best prospecting technique is perseverance. You should call three to five times before leaving a voicemail.
The key is trying different days and times, always be staggering your attempts.
Didn't answer Tuesday morning? Try Wednesday afternoon. No luck? Thursday mid-day may be the answer. Scared of calling on Fridays? Don't be. Friday is the day most people are relaxed and willing to talk.
If you are thinking that once this person does pick up and may be annoyed by seeing your number but no message, be prepared with a script for that too…
"I didn't want to bother you with several voicemails, so I decided to try to catch you live instead. I hope that was okay. Anyway, I am glad we are speaking now…"
Too many sales reps will make one call and leave a VM the first time and move on. I promise you will have far greater results by using the "perseverance" method of 3-5 different call times before leaving that message.
𝗧𝗜𝗣 #𝟮. 𝗛𝗮𝘃𝗲 𝘆𝗼𝘂𝗿 𝘃𝗼𝗶𝗰𝗲𝗺𝗮𝗶𝗹 𝗺𝗲𝘀𝘀𝗮𝗴𝗲 𝘀𝗰𝗿𝗶𝗽𝘁𝗲𝗱 𝗼𝘂𝘁 𝗶𝗻 𝗮𝗱𝘃𝗮𝗻𝗰𝗲
Nothing will get your message deleted faster than sounding unprofessional and full of "uhs" and "ums."
Your VM should contain these three elements:
Put the focus on your prospect – NOT on your product or service.
Don't ever say "I'd like to take some time to learn more about you (or your insurance or what's important to you etc.)
Always leave your number – SLOWLY – two times.
A message all about YOU never works. Many believe a message wanting to "learn more about them" makes it seem like you're putting them first – WRONG! It makes them not want to waste their valuable time to educate YOU on how to sell them something.
And finally, leaving your number too quickly so they cannot jot it down is frustrating. They don't want to listen to the VM twice.
𝗧𝗜𝗣 #𝟯. 𝗧𝘂𝗿𝗻 𝗮 𝗯𝗮𝗱 𝗩𝗠 𝗶𝗻𝘁𝗼 𝗮𝗻 𝗲𝗳𝗳𝗲𝗰𝘁𝗶𝘃𝗲 𝗼𝗻𝗲.
Here's the wrong way:
"Hi, this is Scott from State Farm and I'm calling to see if I can help improve your insurance plan. The reason for my call is to learn a little about your current situation to see if I can save you some money. If you would call me back at 315-555-1212 that would be great. I look forward to hearing from you soon."
This one checks all of the "not to do" boxes. Instead, try this:
"Hi John, this is Scott with your local State Farm Agency here on West Main Street. I'm calling today because we are seeing a recent trend here in the community that people are paying way too much for their auto insurance. We are not only able to save our customers money, but we improve their coverage and offer the best customer experience in town. To find out how much we can save you just give me a call at 315-555-1212.
Once again, my name is Scott and my number is (read slowly) 315-555-1212. If I don't hear back from you in a couple of days I'll try you back again. Talk to you soon!"
This VM is effective because it focuses on the prospect and what you can potentially do for them, your offered local value and left the number twice (and even let them know you'd try again if they don't call you first).
𝗧𝗜𝗣 #𝟰. 𝗖𝗼𝗺𝗯𝗶𝗻𝗲 𝘆𝗼𝘂𝗿 𝗩𝗼𝗶𝗰𝗲𝗺𝗮𝗶𝗹𝘀 𝘄𝗶𝘁𝗵 𝗘-𝗺𝗮𝗶𝗹 𝘁𝗼 𝗰𝗿𝗲𝗮𝘁𝗲 𝗺𝗮𝘅𝗶𝗺𝘂𝗺 𝗲𝗳𝗳𝗲𝗰𝘁𝗶𝘃𝗲𝗻𝗲𝘀𝘀.
Rule #1 in marketing is rep-e-ti-tion. Heck, we do it nationally. I'm pretty sure every human alive has heard of State Farm, right? So why is it that we still spend over a billion dollars each year to advertise? Top of mind awareness. Repetition works!
First: Try to reach them 3-5 times without leaving a VM
Week 1: Leave a VM and follow it up with an e-mail that same day. Then, leave a second VM later that week.
Week 2: Send e-mail #2 and a VM later that week.
Week 3: Leave a VM early in the week and late in the week with an e-mail in the middle.
Week 4 send the "Should I stay or should I go e-mail?" Here's a quick outline:
Subject Line: (Prospects first name), should I stay or should I go?
Dear______,
I haven't heard back from you and that tells me one of three things.
You have chosen to keep your insurance as is or already moved to another company.
You might be interested but haven't had the time to get back to me yet.
You've fallen and can't get up. In that case, please let me know ASAP and I'll call 911 for you.
Please let me know which one it is because I'm starting to worry!
Honestly, all kidding aside, I understand you are really busy, and the last thing I want is to be a pain in your neck once a week. Whether your schedule is just too demanding or you've gone another direction, I would appreciate it if you would take just a second to let me know so I can follow up accordingly. Thank you in advance, I look forward to hearing back from you.
Kindest regards,
Scott
𝗧𝗜𝗣 #𝟱. 𝗜𝗳 𝗩𝗠 𝗮𝗻𝗱 𝗲-𝗺𝗮𝗶𝗹 𝗮𝗿𝗲𝗻'𝘁 𝘄𝗼𝗿𝗸𝗶𝗻𝗴, 𝗴𝗼 "𝗼𝗹𝗱 𝘀𝗰𝗵𝗼𝗼𝗹"
What's old is often new again. In this digital age, you can stand out by utilizing the lost art of handwritten greeting cards. This is really going the extra mile but remember…the extra mile is never a crowded space.
Send a greeting card with a real stamp. Make it a "just checking in" card and handwrite a personal note to your prospect along with your business card.
Greeting cards will separate you from the herd and show prospects you are different or better than everyone else and you are serious about wanting to earn their business. Think about it, don't you love getting a personal handwritten note in your mail?
For more "old school" tips, check out the Insurance Agency Optimization book or Mastermind Membership.