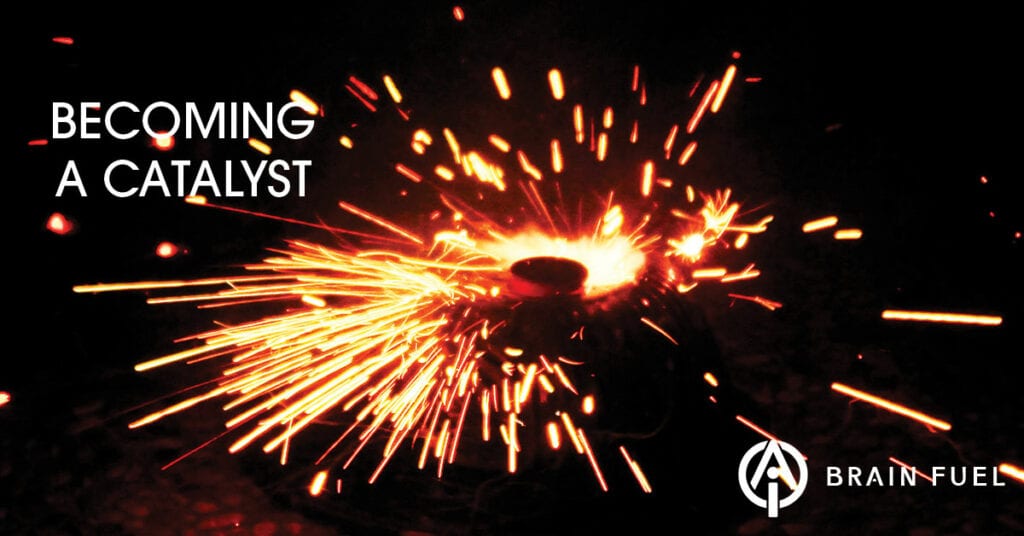 How are you when it comes to crunch time in your office, at home, on the golf links, or wherever you compete?
Do you want the ball, or would you rather it was in someone else's hands?
If there are other talented and effective catalysts on your sales team, then you should not want to be the go-to player in a pinch. In those cases, isn't the best thing you can do is get an "assist" by helping to put those people most likely to succeed into a position to benefit the sales team?
At the same time, if you avoid the spotlight because you're afraid or because you haven't worked as hard as you should to improve yourself, then you need to change your mindset.
Here are a few principles that can help you become a catalyst for your sales team:
𝟭. 𝗙𝗶𝗻𝗱 𝗮 𝗺𝗲𝗻𝘁𝗼𝗿.
Smart players become catalysts amongst their team only with the help of people better, wiser, and more experienced than themselves. So find someone who knows how to make things happen to help you along the way, someone who's been there before.
𝟮. 𝗕𝗲𝗴𝗶𝗻 𝗮 𝗴𝗿𝗼𝘄𝘁𝗵 𝗽𝗹𝗮𝗻.
Put yourself on a program that will help you develop your given skills and talents. You cannot take your team to a higher level if you haven't been there yourself, and certainly not if you don't have what it takes to get there.
𝟯. 𝗚𝗲𝘁 𝗼𝘂𝘁 𝗼𝗳 𝘆𝗼𝘂𝗿 𝗰𝗼𝗺𝗳𝗼𝗿𝘁 𝘇𝗼𝗻𝗲.
You'll never know what you're capable of until you try to go beyond what you've done before. And that's something we talk about a great deal here, pushing past fear, pushing beyond failure, because that's where growth is, that's where the results are.
Keep these three principles in mind when you prepare your team for crunch time, and similarly, keep them in mind when you consider what you might be able to do to help them succeed – to be the catalyst.