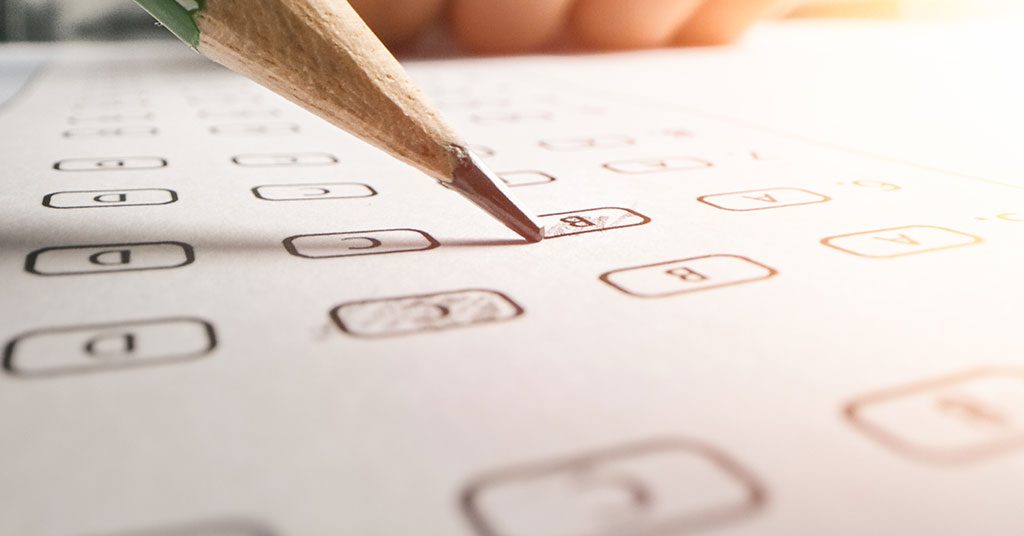 This story about the power of thinking came to me from a fellow Mastermind and I absolutely love it.
A top magazine entrepreneur gave a speech at ToastMasters. He was a high school screw-up, struggling to pass, and was about to get kicked out. If you can do school wrong, that's exactly what he was doing. 
While it's changing at many schools, it used to be you had to take the SAT to get into many Universities. The SAT is a college entrance test with math and verbal scores accumulating 800 points each (1600 total).
He promised his mom he would take the test and expected nothing – he did it for his mom. He took the test in May and got the results in June. He scored a whopping 1480 out of 1600!
Naturally, his Mom questioned, "Did you cheat? You must have cheated." This score was not in alignment with who he was as a student.
He said he tried to cheat, but the chairs were too far apart and the number 2 pencil markings were too small to see anyone else's paper. He couldn't cheat.
"All I know is I took the test." 

So what happened next?
From then on, he was weaponized to be smart. He went to class and started associating with a new group of people. Teachers could see the difference. He wound up going to a four-year college, and then went on to an Ivy League school. He became one of the most successful magazine entrepreneurs in the world.
The story could be that he had gifts all along, but he never unlocked them until the SAT.
Twelve years later, he received a letter from Princeton in New Jersey. Not thinking too much about it, he opened it. The letter explained that the SAT board periodically reviews its test-taking procedures and policies. He was 1/13 of students who were sent the wrong SAT score. Turns out, his actual score was 740/1600.
"People want to say it's the 1480 that changed my life, but ACTING like a 1480 changed my life. And what does a 1480 do? They go to class, they hang out with other 1480s and they EXPECT success."
The power of thinking is strong.

Whether it's the Law of Attraction, Quantum Physics, Matter, or Energy… how you think and behave has a major effect on your trajectory.
Fundamentals of thinking say that our thoughts influence us as a voice in our heads at about 800 words a minute, but you can only sustain one thought at a time.

When you can concentrate on your thinking, it might as well be on creating positive behavior.

Scientifically, when you think a thought everything else gets blocked out. 

Nine-tenths of

the voice in your head is stronger than that of outside influence.

If you do listen to the outside world, opinions, and people projecting their disbelief onto you, you inherit that type of influence.

When you say something positive out loud, it is 10x more powerful than when we think about it.

Negative comments multiply x 7, and can be more powerful than positive ones – increasing probability 70 times. 
So I ask…
What are you saying out loud each day?
What thoughts are you having in your head each day?
The power of thinking is strong… it drives your actions. Choose those thoughts and phrases carefully because the THOUGHTS in your head WILL become the things in your life.
When you act like a 1480, you will eventually become one.
More Content: Adapting to a changing landscape is scary. Check out this post about making your sales plan work in a changing landscape.