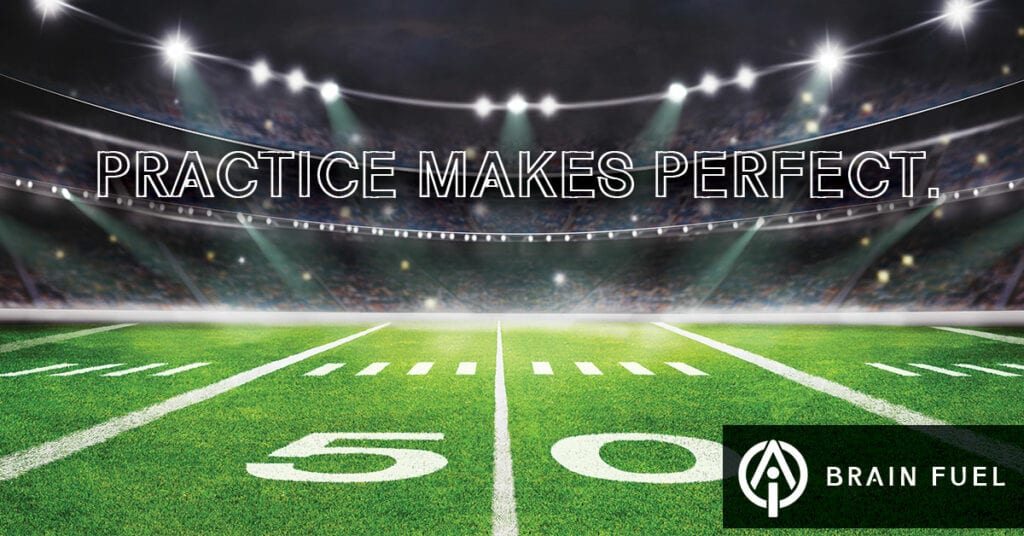 With Super Bowl LV just four short days away I'm reminded of how the best teams arrive at Super Bowl Sunday. By winning of course.
And winning comes by practice. Sure, both teams have superstar players with some God-given talents, but the teamwork doesn't happen by magic. It happens through practice. Lots of practice.
The same goes for the Superstar Agents I know. So often I learn that what top agents attribute their success to is practice. I've also learned that one area that many agents and team members consistently miss the mark on is…. practice.
It's common knowledge to us all: in order to improve at anything you have to practice. Playing an instrument, sports, using tools, new software, learning a new language or new subject matter… 𝗽𝗿𝗮𝗰𝘁𝗶𝗰𝗲 𝗮𝗻𝘆𝘁𝗵𝗶𝗻𝗴 𝗮𝗻𝗱 𝘆𝗼𝘂'𝗿𝗲 𝘀𝘂𝗿𝗲 𝘁𝗼 𝗶𝗺𝗽𝗿𝗼𝘃𝗲 𝗮𝘁 𝗶𝘁.
𝐇𝐨𝐰 𝐨𝐟𝐭𝐞𝐧 𝐝𝐨 𝐲𝐨𝐮 𝐩𝐫𝐚𝐜𝐭𝐢𝐜𝐞 𝐲𝐨𝐮𝐫 𝐬𝐚𝐥𝐞𝐬 𝐰𝐨𝐫𝐝 𝐭𝐫𝐚𝐜𝐤𝐬?
𝐘𝐨𝐮𝐫 𝐬𝐚𝐥𝐞𝐬 𝐩𝐫𝐨𝐜𝐞𝐬𝐬?
𝐘𝐨𝐮𝐫 𝐯𝐚𝐥𝐮𝐞 𝐬𝐭𝐚𝐭𝐞𝐦𝐞𝐧𝐭𝐬?
𝐘𝐨𝐮𝐫 𝐭𝐫𝐚𝐧𝐬𝐢𝐭𝐢𝐨𝐧 𝐬𝐭𝐚𝐭𝐞𝐦𝐞𝐧𝐭𝐬?
𝐘𝐨𝐮𝐫 𝐫𝐞𝐛𝐮𝐭𝐭𝐚𝐥𝐬 𝐭𝐨 𝐨𝐛𝐣𝐞𝐜𝐭𝐢𝐨𝐧𝐬?
In our industry, there are only a handful of objections we consistently hear. Knowing this, why aren't we consistently practicing our responses over and over and over again? We really should never be caught off guard when a prospect or customer gives a response. If you are, then you haven't been practicing enough.
In our Masterminds group, we focus a lot on the concept of practice. And some new content we're bringing to you in the program is geared towards practice help and techniques, like our insurance role-play sessions. I team up with other Agents and we role-play through strategies to help you develop your own word tracks and work through customer scenarios. These insurance role-play sessions have been getting great reviews. If you're not a Mastermind yet this is a great week to jump in and join us.
Practice makes perfect. It's cliché because it's true. As for Sunday's Big Game… may the best team win. It won't be for lack of practice.