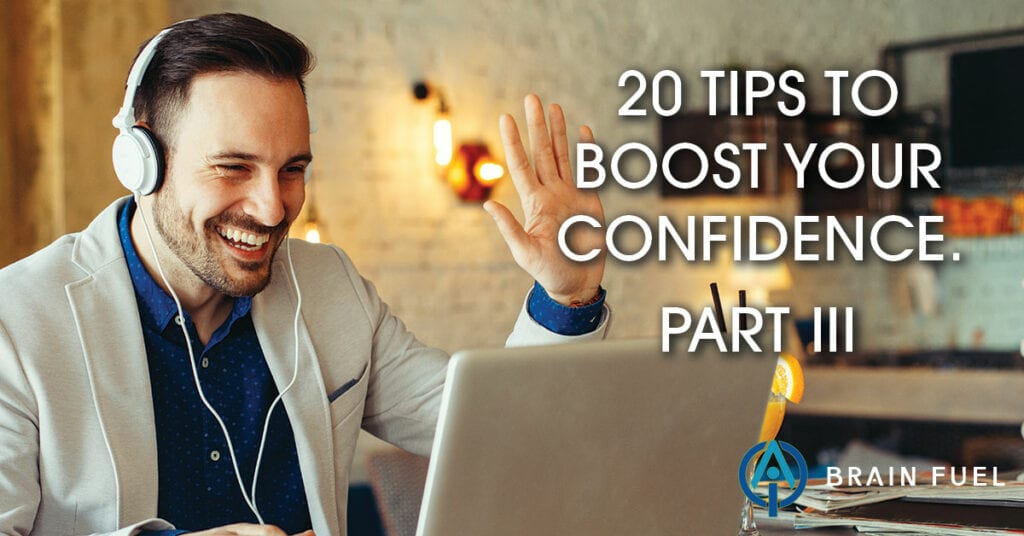 We've already offered 10 tips to boost your confidence in insurance sales. Like anything, some tips will work for you and others may not. Here are 5 more to test out:
𝗧𝗶𝗽 𝗡𝗼. 𝟭𝟭: 𝗦𝗲𝗿𝘃𝗲 𝘄𝗶𝘁𝗵 𝗟𝗼𝘃𝗲 𝗮𝗻𝗱 𝗖𝗼𝗺𝗽𝗮𝘀𝘀𝗶𝗼𝗻
Maya Angelou quote: "I've learned that people will forget what you said, people will forget what you did, but people will never forget how you made them feel."
The more you can serve your clients and community from a place of love and compassion, the more confidence you'll naturally create.
𝗧𝗶𝗽 𝗡𝗼. 𝟭𝟮: 𝗠𝗮𝘁𝗰𝗵 𝗬𝗼𝘂𝗿 𝗧𝗼𝗻𝗲 𝘁𝗼 𝘁𝗵𝗲 𝗖𝗹𝗶𝗺𝗮𝘁𝗲
Agents getting great engagement and results by putting out more emotional, appropriate content right now.
When you connect with people in a positive and understanding way, you're building that much-needed confidence.
𝗧𝗶𝗽 𝗡𝗼. 𝟭𝟯: 𝗡𝗼𝘄 𝗠𝗼𝗿𝗲 𝘁𝗵𝗮𝗻 𝗘𝘃𝗲𝗿, 𝗟𝗶𝘀𝘁𝗲𝗻
Now is not the time to get someone on the phone or a video call and jump into your sales pitch. It's actually a great time to ask a few meaningful questions and then shut up and listen.
Pay attention to how people are feeling right now, and their confidence in you will soar.
Always remember: We are people, helping people.
𝗧𝗶𝗽 𝗡𝗼. 𝟭𝟰: 𝗗𝗼𝗻'𝘁 𝗚𝗼 𝗠𝗶𝘀𝘀𝗶𝗻𝗴
You may have grown accustomed to "hiding out" due to C-19. Just don't "hide" completely from your market.
Your voice needs to be heard right now, especially as vaccines reach more people and things get back to normal.
Being active in your community – in person as we are able, and through video or marketing – is not only good for your visibility and ability to quickly rebound, but also for your long-term prospects as well.
A Bain study showed that those who leaned into their marketing during the 2008 recession significantly increased business in the years that followed, while those who didn't remain flatlined where they were previously.
Step up, lead, educate and inform, and you'll instill confidence in the process.
𝗧𝗶𝗽 𝗡𝗼. 𝟭𝟱: 𝗦𝗰𝗵𝗲𝗱𝘂𝗹𝗲 𝗠𝗢𝗥𝗘 𝗜𝗙𝗥𝗦 𝗡𝗼𝘄!
Typically I've always taught how to schedule these in person, but now we must adapt and "fish where there are fish."
People are remaining at home in many cases so reach them there and continue holding IFRs like normal, only use the phone.