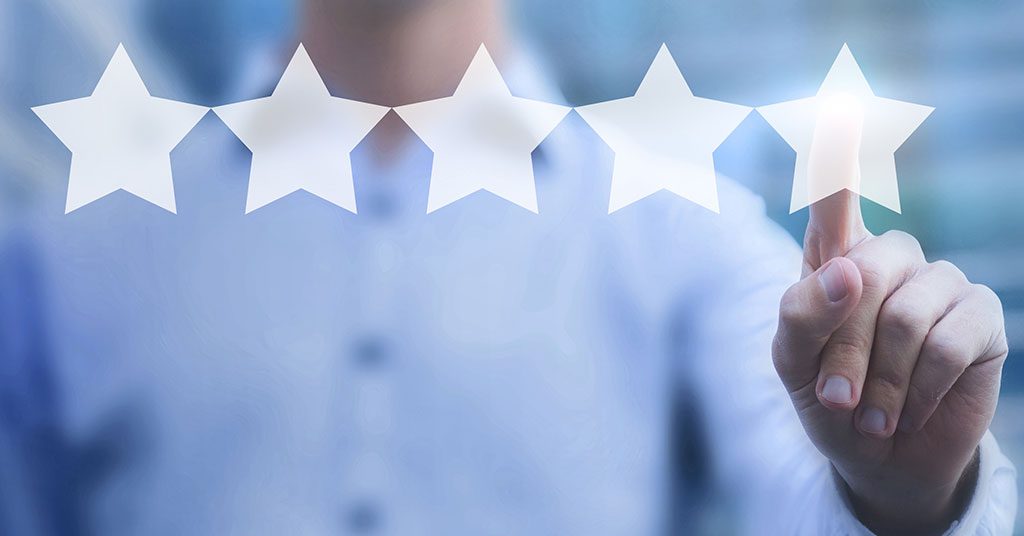 A memorable customer experience is more crucial today than ever.
The fact is that many transactions that once upon a time could only be done with human interaction can now be completed electronically, whether on the computer or an app on a cell phone.
𝗡𝗼𝘄, 𝘄𝗲 𝗵𝗮𝘃𝗲 𝘁𝗼 𝗳𝗶𝗻𝗱 𝘁𝗵𝗮𝘁 𝗵𝗲𝗮𝗹𝘁𝗵𝘆 𝗯𝗮𝗹𝗮𝗻𝗰𝗲 𝗯𝗲𝘁𝘄𝗲𝗲𝗻 𝗲𝗺𝗯𝗿𝗮𝗰𝗶𝗻𝗴 𝘁𝗲𝗰𝗵𝗻𝗼𝗹𝗼𝗴𝘆 𝗮𝗻𝗱 𝗯𝗲𝗶𝗻𝗴 𝗮 𝘃𝗮𝗹𝘂𝗮𝗯𝗹𝗲 𝗮𝘀𝘀𝗲𝘁 𝘁𝗼 𝗼𝘂𝗿 𝗰𝘂𝘀𝘁𝗼𝗺𝗲𝗿𝘀.
Our goal should not be to simply do what other agencies are doing better, but rather be the only agency doing things a certain way.
𝗜𝗳 𝘆𝗼𝘂 𝗵𝗮𝘃𝗲𝗻'𝘁 𝗱𝗼𝗻𝗲 𝘀𝗼 𝗿𝗲𝗰𝗲𝗻𝘁𝗹𝘆, 𝘁𝗮𝗸𝗲 𝗮 𝗰𝗹𝗼𝘀𝗲 𝗹𝗼𝗼𝗸 𝗮𝘁 𝘆𝗼𝘂𝗿 𝗰𝘂𝘀𝘁𝗼𝗺𝗲𝗿 𝗲𝘅𝗽𝗲𝗿𝗶𝗲𝗻𝗰𝗲.
View your customer's experience through the lens of the customer.
While we used to include the physical atmosphere of the office in a customer experience deep dive, in today's climate, it's more about a virtual connection.
Here are some questions to help you evaluate your customer's experience:
𝑯𝒐𝒘 𝒂𝒓𝒆 𝒄𝒖𝒔𝒕𝒐𝒎𝒆𝒓𝒔 𝒈𝒓𝒆𝒆𝒕𝒆𝒅 𝒘𝒉𝒆𝒏 𝒕𝒉𝒆𝒚 𝒘𝒂𝒍𝒌 𝒊𝒏 𝒐𝒓 𝒄𝒂𝒍𝒍 𝒊𝒏?
𝑾𝒉𝒂𝒕 𝒘𝒐𝒓𝒅𝒔 𝒂𝒓𝒆 𝒕𝒉𝒆𝒚 𝒉𝒆𝒂𝒓𝒊𝒏𝒈? 𝑯𝒐𝒘 𝒅𝒐𝒆𝒔 𝒕𝒉𝒆 𝒕𝒐𝒏𝒆 𝒐𝒇 𝒕𝒉𝒐𝒔𝒆 𝒘𝒐𝒓𝒅𝒔 𝒔𝒐𝒖𝒏𝒅?
𝑨𝒓𝒆 𝒕𝒉𝒆𝒚 𝒈𝒓𝒆𝒆𝒕𝒆𝒅 𝒃𝒚 𝒂 𝒔𝒎𝒊𝒍𝒊𝒏𝒈 𝒇𝒂𝒄𝒆 (𝒆𝒗𝒆𝒏 𝒊𝒇 𝒚𝒐𝒖𝒓 𝒇𝒂𝒄𝒆 𝒄𝒂𝒏'𝒕 𝒃𝒆 𝒔𝒆𝒆𝒏)?
𝑰𝒔 𝒊𝒕 𝒂 𝒄𝒐𝒎𝒑𝒍𝒆𝒕𝒆𝒍𝒚 𝒅𝒊𝒇𝒇𝒆𝒓𝒆𝒏𝒕 𝒆𝒙𝒑𝒆𝒓𝒊𝒆𝒏𝒄𝒆 𝒕𝒉𝒂𝒏 𝒚𝒐𝒖𝒓 𝒄𝒐𝒎𝒑𝒆𝒕𝒊𝒕𝒊𝒐𝒏?
𝑾𝒊𝒍𝒍 𝒕𝒉𝒆𝒚 𝒓𝒆𝒎𝒆𝒎𝒃𝒆𝒓 𝒕𝒉𝒂𝒕 𝒆𝒙𝒑𝒆𝒓𝒊𝒆𝒏𝒄𝒆 𝒏𝒆𝒙𝒕 𝒘𝒆𝒆𝒌?
𝑾𝒊𝒍𝒍 𝒕𝒉𝒆𝒊𝒓 𝒆𝒙𝒑𝒆𝒓𝒊𝒆𝒏𝒄𝒆 𝒃𝒆 𝒔𝒐 𝒎𝒆𝒎𝒐𝒓𝒂𝒃𝒍𝒆 𝒕𝒉𝒂𝒕 𝒕𝒉𝒆𝒚 𝒂𝒓𝒆 𝒎𝒐𝒗𝒆𝒅 𝒕𝒐 𝒓𝒆𝒄𝒐𝒎𝒎𝒆𝒏𝒅 𝒕𝒉𝒆𝒊𝒓 𝒇𝒂𝒎𝒊𝒍𝒚 𝒂𝒏𝒅 𝒄𝒍𝒐𝒔𝒆𝒔𝒕 𝒇𝒓𝒊𝒆𝒏𝒅𝒔 𝒕𝒐 𝒚𝒐𝒖?
You know that we operate in a highly competitive, commoditized industry. What we sell is intangible. We're selling a promise.
Customers cannot see, touch, smell, taste or feel that promise.
T𝗵𝗲 𝗻𝘂𝗺𝗯𝗲𝗿 𝗼𝗻𝗲 𝗱𝗶𝗳𝗳𝗲𝗿𝗲𝗻𝘁𝗶𝗮𝘁𝗶𝗻𝗴 𝗳𝗮𝗰𝘁𝗼𝗿 𝘄𝗲 𝗰𝗮𝗻 𝗼𝗳𝗳𝗲𝗿 𝗶𝘀 𝗨𝗦 — 𝘁𝗵𝗲 𝗽𝗲𝗼𝗽𝗹𝗲!
While embracing technology is crucial for us to remain relevant in this modern-day world, it's imperative that we work harder than ever to remain a valuable asset for our customers.
Learn more strategies to stand out, plus avoid making the same mistakes Scott did during his early agency years, in this online training.